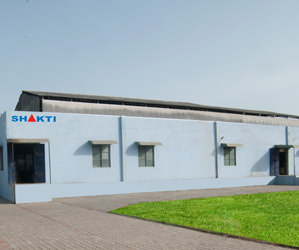 Shakti Pharma Tech is a prominent Pharma lab equipment manufacturer & suppliers company in India. Pharmaceutical industry is one of the fastest growing industry in the world and as the demand for various Pharmaceutical products has increased in the last decade the importance of the right equipment and manufacturing products has come to become the core element for its development.
So that you and your business is always geared up to meet these increasing demands we at Shakti PharamaTech Pvt. Ltd. Provide you with the latest and the most advanced machinery for pharmaceutical industry, Research & Developments (R&D), Pharmaceutical Colleges & University such as All Purpose (Multipurpose) main Drive with all Attachments for Granulating, Mixing, Grinding, Dosing & Filling for Ointments &Liquids, Tripple roller, Homogenizing, Pelletising, Coating, Stirring & Mini R&D Machinery for Formulation, Granulation, Tableting, Single Punch Tableting, Rotary Tablet press, Rapid mixer Granulation, Fluid Bed Dryer, Fluid Bed Processor Coating Machine, Multi Mill, Mass Mixer, Sieving Grading & Straining, Colloid Mill Machine, Electronic Counteing machines.
We provide the highest quality products at the most affordable prices to various Australia, USA, Africa, Far East, European and other countries.
From the humble beginning at the inception of Shakti PharmaTech till date there has been one guiding principal that has kept us going and this is of following the technical excellence. We have always very firmly believed that quality is the basis of every successful endeavor and so we strive to maintain the highest standards of quality in the products that we provide, manufacture and serve to our clients.
Shakti PharmaTech started with less than 10 different pharmaceutical machinery and over the period of time we have expanded our operations to providing an expansive range of pharmaceutical machinery and laboratory (lab) equipments from blister packing to encapsulating, Tabletting, Multi Mill, packaging, sieving grading and straining, colloid mill solutions. We are a team of enthusiastic fortune builders who work towards excellence at every single step thus making our operations more profitable to our clients. We believe in maintaining premier quality, high professionalism, complete honesty and transparency with a touch of personalization with all our customers irrespective of any and all the factors affecting our business.
These principals result in the long term relationships that we have established and maintained long-term business relations with domestic and international customers. Apart from this our empowered development towards constant improvement has lead to a steady increase in our capacity to produce world-class products that are in sync with the increasing demand of quality and technical advancement. Not just this but we have also developed core competency in the field of providing high quality Pharmaceutical Laboratory (lab) Machinery and Equipment having wide application in Pharma industries.
Our motto is to continuously improve in the quality and the services we provide to our customers. This is the very basis of the constant efforts we put in to increase our productivity and profitability of our clients. We highly value our people giving them an adequate atmosphere to flourish and improve in their respective fields, which in turn help us increase our own capacity to serve in the best possible manner.
We are well equipped to deal with the coming times in the pharmaceutical industry and are geared up to meet the challenges of the future by providing the most flexible solutions to meet the customer's demands thus, sustaining reliable and long term relationship with customers at the present time and well into the future. At Shakti Pharmatech, we not only deliver the machines but we provide complete solutions to all kinds of demands. Our commitment to quality and service is sure to take us a long way from where we stand.